BRCC X Spartan Forge Hunting Application
We are proud to team up with Black Rifle Coffee Company, offering an exclusive discount to all those who join the BRCC Coffee Club. Joining the Coffee Club earns you 30% off a Spartan Forge membership.
Once you have joined the BRCC Coffee Club, you can utilize your discount on the Spartan Forge app by following these steps:
1. Create an account through our website BEFORE downloading the app on the App Store or Google Play Store.
2. Click "OPEN MAP" in the top menu to create your account today.
*DISCOUNTS MUST BE REDEEMED ON WEBSITE, NOT APP STORES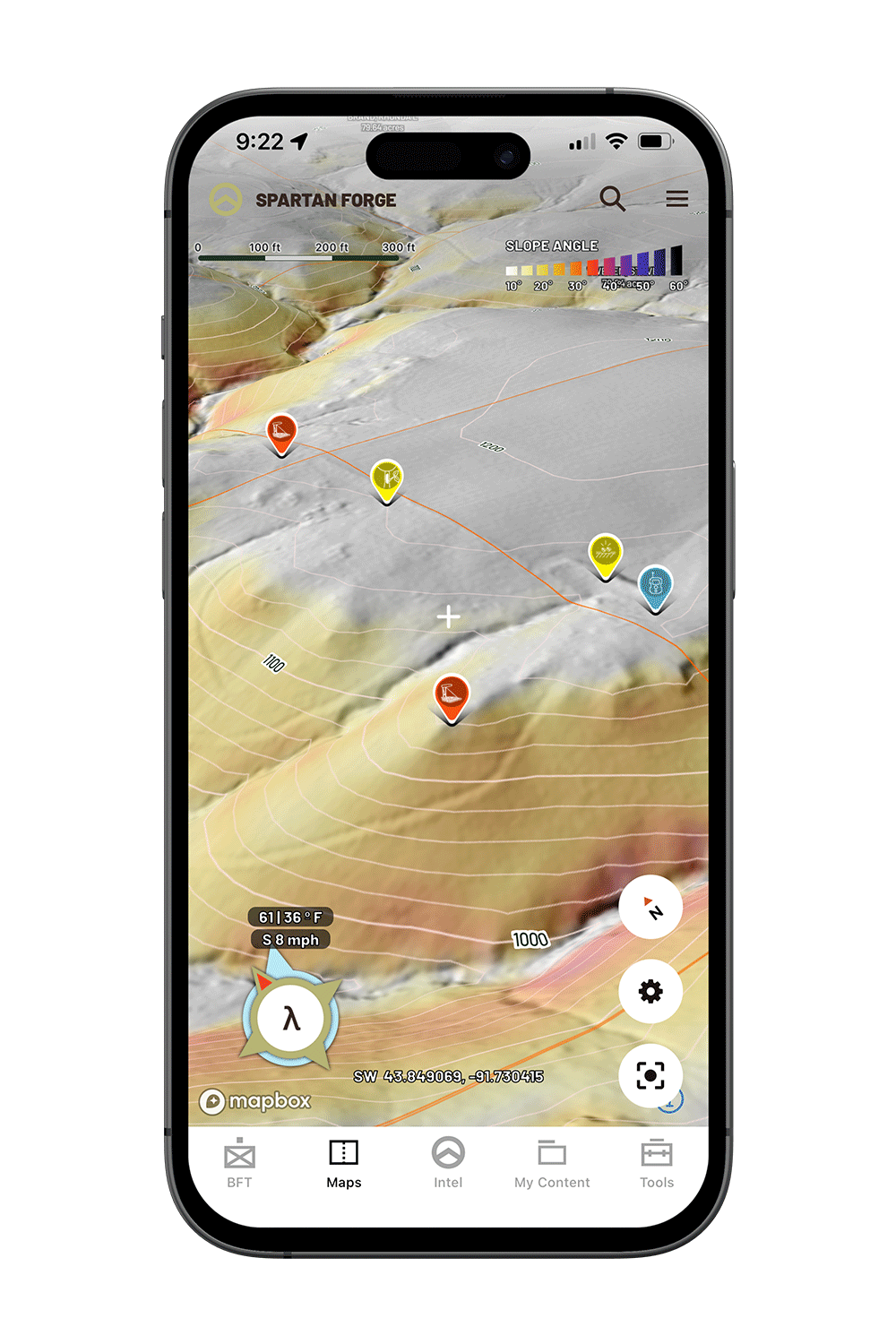 LIDAR Technology
E-Scouting is taken to another level with the mapping tools that Spartan Forge includes; the sharpest UAV imagery, 3D maps and the ALL-NEW LIDAR layer.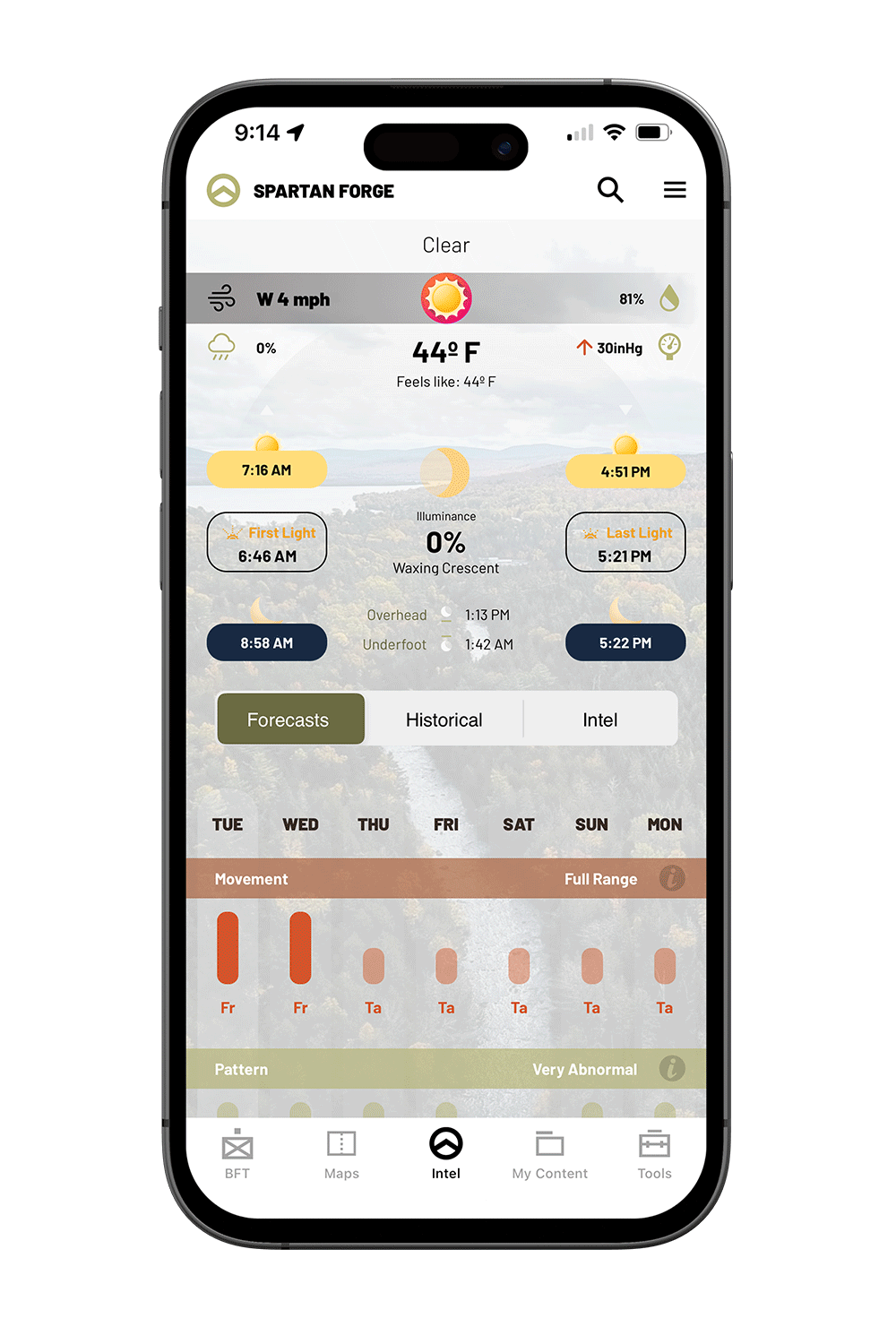 AI Deer Prediction
The ONLY app using science to build deer movement prediction forecasts. With thousands of years of data and a constantly evolving neural network, we've got you covered.
blue force tracker
Share pins like never before with Blue Force Tracker. This team based function allows you to highlight a spot on your map and add users to the group. Any pins dropped in that polygon are automatically shared with the group.
FROM THE FOUNDER
BILL THOMPSON
During my tenure in the US military, I served as an intelligence technician and operations chief, blending my role as a soldier with a profound enthusiasm for whitetail hunting. We launched the application Spartan Forge almost 2 years ago. At Spartan Forge, we operate at the intersection of Artificial Intelligence, Mapping, Planning, and Execution, aiming to revolutionize and enhance scouting within the hunting domain, not to replace scouting but to optimize it for people with limited time. Our application is crafted to boost your hunting efficiency, featuring recent advancements like LiDAR, upgraded UAV imagery (historical imagery), Blue Force Tracker (buddy pin share), advanced weather forecasts, and sophisticated predictive models for whitetail movement.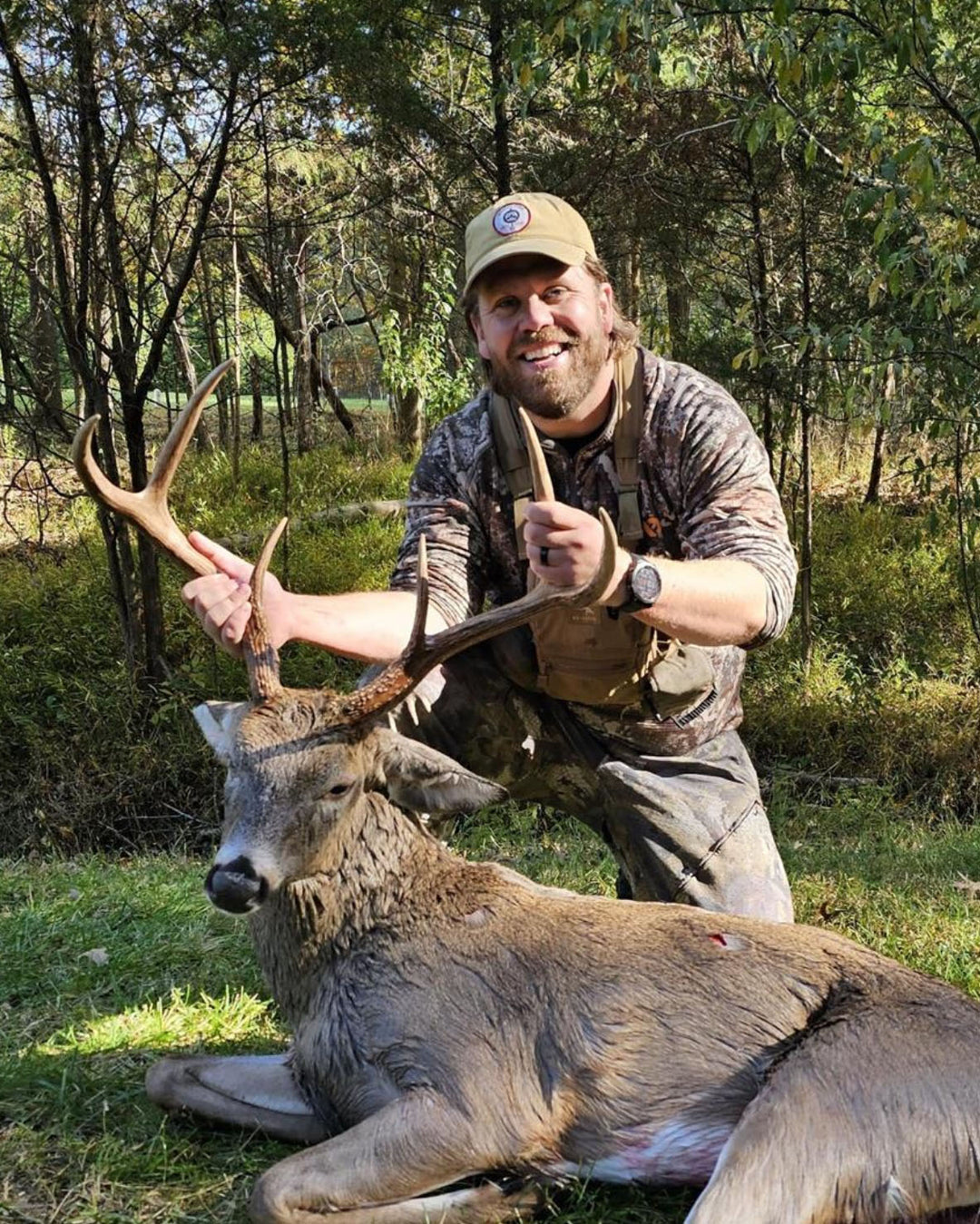 THE BEGINNING
At Spartan Forge, our goal is to automate the intelligence collection process as much as possible. We want to draw meaningful conclusions within the context of "Find, Fix, Finish" to help the hunter meet their deer harvest goals, whatever they may be.
WATCH NOW
PARALYSIS BY ANALYSIS
When it comes to hunting, we can over analyze ourselves into rabbit holes. Utilizing Spartan Forge to quickly check weather, deer predictions and mapping tools will shorten your thinking cycles and give you the confidence to pick the tree that's best for that day.
WATCH NOW
NEURAL NETWORK
When it comes to data collection and analysis, the larger the sample set the better. At Spartan Forge, we have partnered with folks who have been gathering deer collared data for years and used that data to build the most robust neural network ever created for deer movement.
WATCH NOW